Kemono Friends
(けものフレンズ) is a 2017 3DCG anime series serving as a sequel to
the game of the same name
. It is animated by studio YAOYOROZU and aired throughout the winter season of 2017. A
continuation of the series
has been announced.
Plot Synopsis
Years after Japari Park had been abandoned following the Second Eruption, a human suddenly finds herself in the middle of the island's savanna area. She doesn't have any memory of who she is or where she came from, but is soon found by Serval, one of the island's Friends.
Serval gives her the name Kaban and the two begin a journey to learn just what kind of Friend she might be and what area she belong to. What was meant to be a short trip to the Japari Library soon becomes the unraveling of a larger mystery that's been lying dormant for several years...
Behind The Scenes
The anime series was planned during early stages of the Kemono Friends multimedia brand, but was delayed almost two years after the game had launched. In fact, by the time the first episode aired the Kemono Friends game had shut down its service two months prior, leading to worries about the fate of the anime.
Despite the worries, Kemono Friends saw a surprising success as an anime with the first episode getting over 3 million times within its first two months on Nico Nico Douga, one of the five streaming services the series is available on in Japan. As of its eleventh episode airing, the series' first episode had broken the record of being the highest viewed pilot episode on the service.
The popularity spread beyond Japan as well, with Crunchyroll's stream of the series for non-Japanese audiences picking up a fair bit of fans overseas. Leading to the inclusion of Crunchyroll-hime in the anime's eighth episode.
The opening theme song Youkoso Japari Park e is performed in character by the Friends in Animal Biscuits and PPP marking the first official CD release for both groups. The ending theme song Boku no Friend is performed by Japanese pop singer Mewhan and was released as the final track on her EP Jiko Schema.
Promotional Videos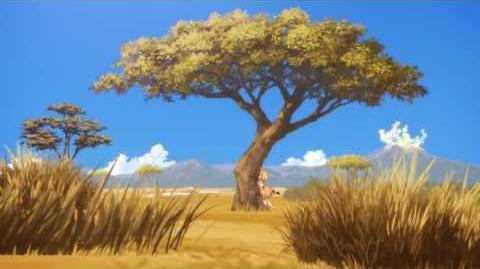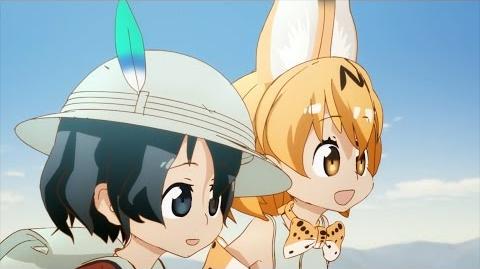 Community content is available under
CC-BY-SA
unless otherwise noted.